Chancellor's Award for Creative Achievement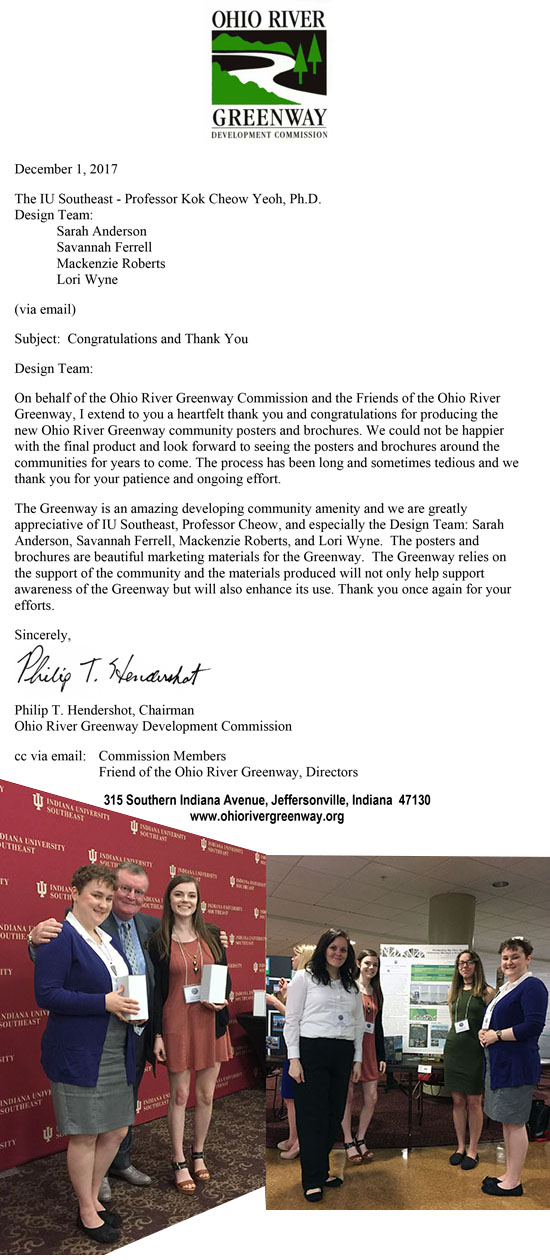 Congratulations!

Working with the project director for the Ohio River Greenway Development Commission (ORGDC), Ms. Shaunna Graff, Ms. Courtney Lewis, Director of Outreach & Engagement , City of New Albany, Indiana and Mr. Nicholas Creevy, Community Development Specialist, River Hills Economic Development District and Regional Planning Commissions, four students from the spring 2017 semester Intro to Graphic Design 1 class​: Sarah Anderson, Lori Wyne, Mackenzie Roberts, and Savannah Ferrell; created an awareness campaign to redesign their current posters and brochure to reflect some new updates initially created in 2009 by then IUS Graphic Design Student Marie Billings. The posters are intended for informing the general public about the Ohio River Greenway Project. It is also an opportunity to solicit for volunteers and donations.

After the class project ended in late February of 2017, they continued to work with the client and have recently completed the poster redesign for the Ohio River Greenway Commission in early August, 2017. These posters will be displayed in key areas such as city halls and libraries in the following counties: New Albany, Jeffersonville, and Clarksville in Indiana. On April 21, 2017, during the The 13th Annual IU Southeast Student Conference, the four undergraduate students have also won the Chancellor's Creative Achievement award.​Sydney Powell (bottom pic) was another student of mine who presented her poster for pattern design.

For more information about the event, click here.
2017 Annual Juried Student Art Exhibition

The opening of the annual juried student art exhibition at the Ronald L. Barr Gallery at Indiana University Southeast at 5 PM was also a joyous day where awards in different areas were handed out to student winners. I presented an award to Kacey Beardsley Slone on January 24, 2017, for winning the studio award for graphic design for a poster she created from her BFA graphic design course from last semester for a real band called On The Up & Up. The chancellor of the university and the dean of the School of Arts and Letters were also present to hand out awards to winners.
2015/2016 Fine Arts Juried Student Exhibition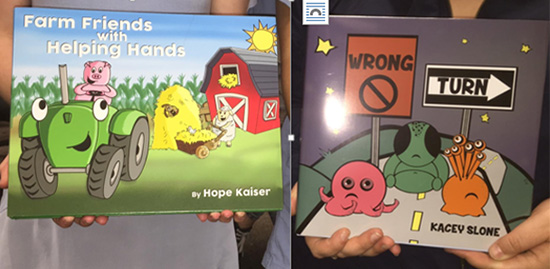 Both Kasey Slone and Hope Kaiser's book jackets created from one of the assignments from the S250 Intro to Graphic Design fall 2015 semester at Indiana University Southeast were selected by a jury and exhibited at the Barr Gallery during the 2015/2016 Fine Arts Juried Student Exhibition. In addition, Kasey Slone's book jacket also won a $50 award for the Best in Graphic Design selection for the exhibition that ran from March 3 to 16, 2016.
Indiana University Undergraduate Research Conference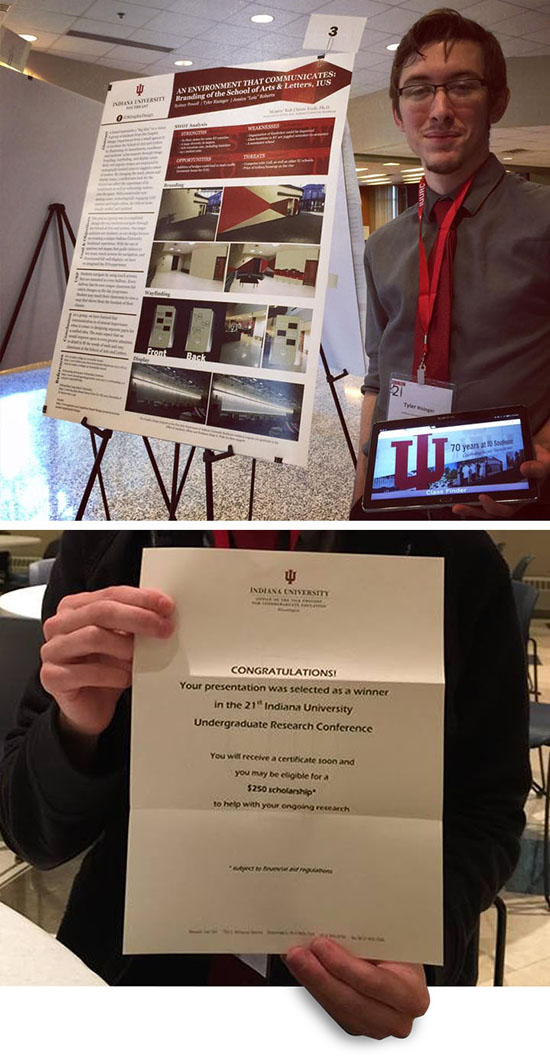 An extension for an assignment for my Graphic Design I course at Indiana University Southeast, my first assignment was repackaged into a poster session submission for the Indiana University Undergraduate Research Conference (IUURC). The branding assignment, entitled 'An environment that communicates: Branding of the School of Arts & Letters, IUS' was co-presented with student Tyler Risinger on November 20, 2015 at Indiana University in Bloomington and it was poster was selected as one of the winners in the 21st Indiana University Undergraduate Research conference. Mr Tyler Risinger will receive a certificate and an eligibility for $250 of scholarship to help with the research.

Click here for the link to IUURC.

The Real Reunion: An Integrated Campaign to Strengthen Family Bonds Through Meals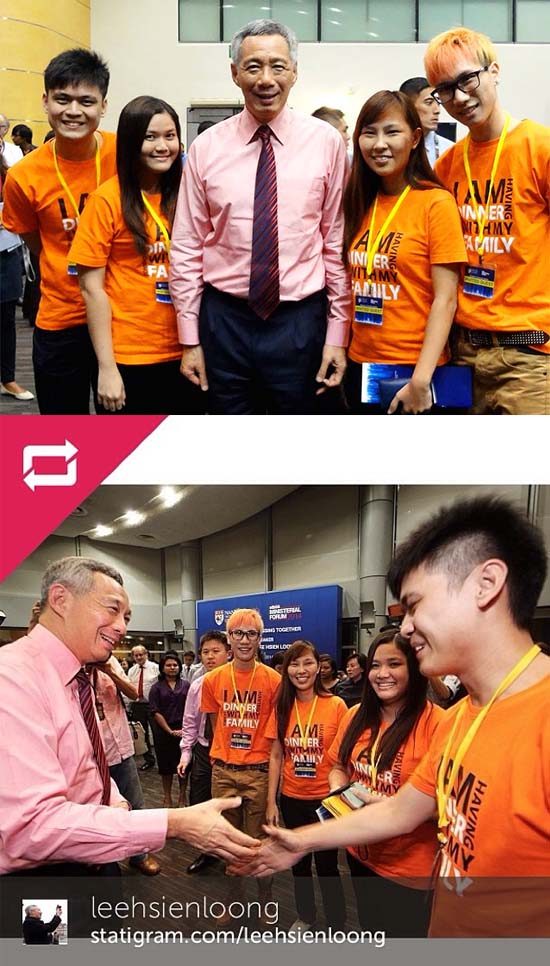 During the Nanyang Technological University Ministerial Forum 2014 titled "Singapore: Progressing Together," on January 28, 2014, the Prime Minister of Singapore, Mr Lee Hsien Long mentioned the Real Reunion, a final year project from 4 students I supervised in his address. The Real Reunion team wrote to PM Lee about their efforts to bond families through meals and they were delighted be invited as VIP guests to the forum. The PM also wrote the following "I am happy that 'The Real Reunion' team at NTU are doing something to encourage families to bond over meals. A 'Real Reunion' indeed transcends race, culture and tradition. In this International Year of the Family, let us cherish not just festive holidays but also everyday moments with our family, and our extended family too."

Check here for some videos about their project.
Typography Day 2013 poster submission winner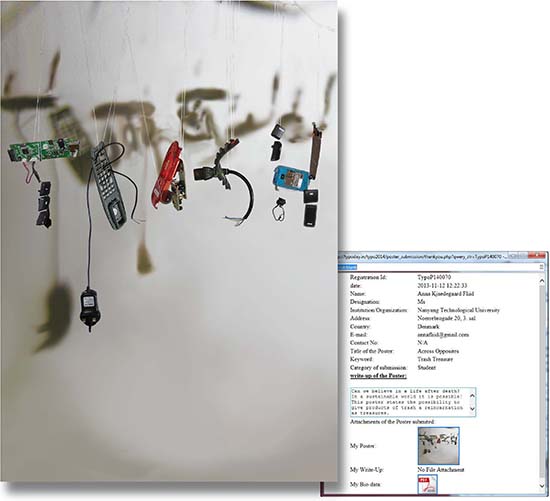 Anna Kjaedegaard, an exchange student from Denmark, poster's (shown here with a proof of online submission) created as one of the assignments in my Graphic Communication 2032 course, was the selected amongst 372 entries by the Typography Day 2014 jury members for its high quality of representation. In Graphic Communication 2032, when the timing is right, student assignments are timed to coincide with global graphics competition as a way to test their abilities with their peers. All the winning entries are published and displayed in an exhibition during the event from Feb 28 - March 2, 2014 at the Symbiosis Institute of Design, Pune, India. As a winner, she is entitled to free participation (workshop/seminar expenses and food) during the Typography Seminar and Workshop.

She posed the question if there would be life after death but in the world of sustainability, the answer is a "yes" as her poster states the possibility to give products of trash a reincarnation as treasures. Trash is presented using English Language to symbolize the western materialistic world. The short lifetime of especially electronic products in the wealthy Western World, leads to dumped goods being shipped to countries like India. The poorer population of India regards materials as 'treasures.' Workers separate the goods in different materials - Doing the dirty work of the West often results in a dangerous and pollutant burden on the receiving country. The Tamil word for treasure 'புதையல்' is shown as shadows. To reach a sustainable world, there must be a better understanding of how products should be designed. So "trash" could be a Word belonging to the past. The items on the poster are E-waste actually found in the streets of Singapore.

Typography Day 2013 poster submission winner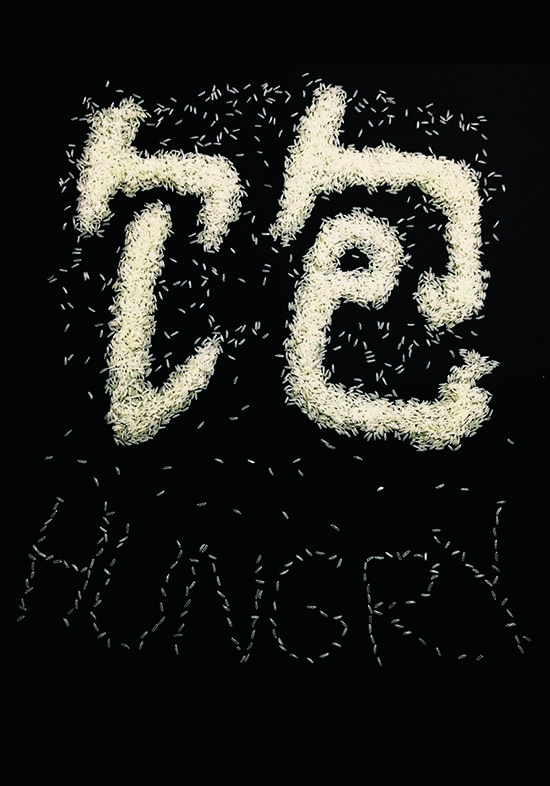 Hannah Lee Hui Ni, a Singaporean student, in addition to Anna Kjaedegaard, an exchange student from Denmark are two of my students from the CS2032 Graphic Communication course selected amongst 372 entries by the Typography Day 2014 jury members as winners in their poster design competition organized in conjunction with Typography Day 2014, an annual international conference based in India. In Hannah's poster, the simplified Chinese character for filled "饱" is an antonym of the English word for "hungry". The use of rice to form the two words helps to bring some texture and depth to the poster. The word "hungry" is strategically placed below the Chinese character to look like a bowl that holds the rice. The Chinese believe that a bowl must always be filled to the brim with rice, thus the word "饱" has a fuller form created by extra grains of rice in comparison with the hungered English character, visually represented by the sparse and thin "hungry" character, also laid out in rice.

Their winning entries will be published and displayed in an exhibition during the event from Feb 28 - March 2, 2014 at the Symbiosis Institute of Design, Pune, India. As winners, they are entitled to free Typography Seminar and Workshop. List of winners at http://typoday.in/poster_result-14.html

Siemens Green Technology Journalism Award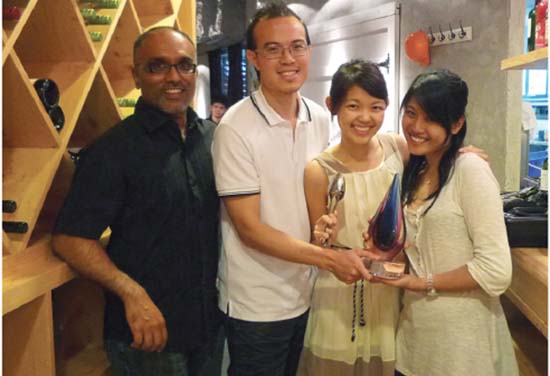 Estelle Low Shu Ying, Miak Aw Hui Min and Chen Wei Li, the graduates of 2010 are selected as one of the winners of the inaugural Siemens Green Technology Journalism Award. Together with another colleague from journalism, we supervised their final year project titled "Food Waste Republic: Dirty Secrets of a Food Paradise" at the Wee Kim Wee School of Communication and Information at Nanyang Technological University.

Miak Aw won the regional award with her piece, "The Food Waste Recycling Dilemma", as part of her team's Final Year Project story collection. The inaugural award recognizes professional and aspiring journalists who have reported on green technology and various issues. The team's investigative work has also been featured in TODAY newspaper.

The actual results are announced at the Siemens Green Technology Journalism Award Ceremony, held in Singapore on Monday, 14 February 2011. The Food Waste Recycling Dilemma', emerged as the winning entry for the young journalist category in the Siemens Green Technology Journalism Award. The competition received over 200 entries from the ASEAN region and the results were announced yesterday at the launch of the Siemens Asian Green City Index event. For a list of the winners, click here: http://www.siemens.asia/Event/Green-Journalism/Prizes-Winners/#tab2

The award, first of its kind in ASEAN, was established in 2010 to identify, recognize and reward professional and young, aspiring journalists who have reported on green technology, sustainability and environmental issues in ASEAN countries. The entries were reviewed by a regional jury comprising of seven professionals in the field of journalism and green technology. Beside winning a certificate, trophy and prize money of 500 euros, one of them gets to attend a seminar on sustainability and new technologies organized by the Technical University of Berlin in Germany. Winning this award provides a beautiful closure to their Final Year Project.

From left: Dr Cherian George, Chen Wei Li, Estelle Low and
Miak Aw. More about their FYP here: http://www.yeoh.com/index2.php?section=student&g=286
Poster for Tomorrow Top 100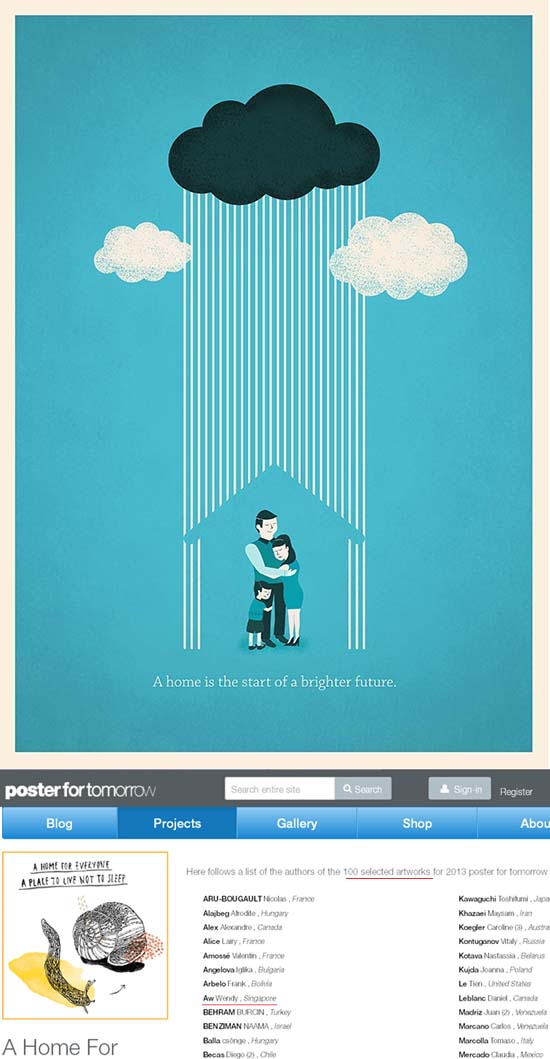 Wendy Aw Wen Ting's poster, created as part of an assignment in my Graphic Communication course during Jan - May 2013, was selected as one of the 100 posters from the organizers of Poster For Tomorrow with the theme "A Home for Everyone". Her winning entry is the only representative from Singapore. Congratulations, Wendy! According to the organizer, a total of 3461 poster entries were received. Her winning together 99 other were exhibited at Paris, Les Arts Decoratifs from Dec 5 - 8, 2013.

For a complete listing of all the top 100 designers, click here.
Poster for Tomorrow top 100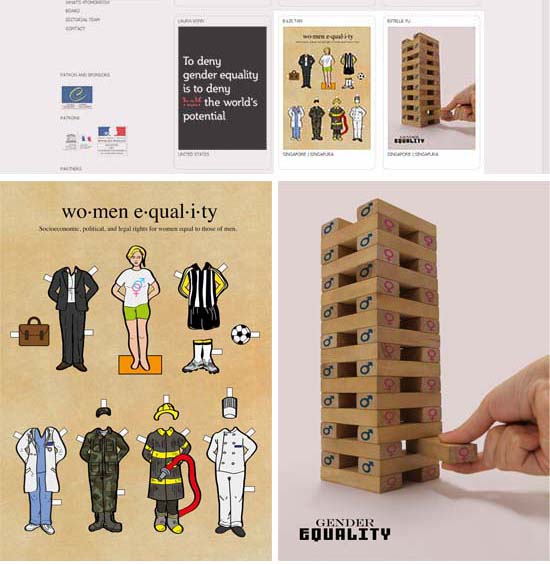 Tan E-lis and Yu Zhenghui were from my Graphic Communication class January - May 2012 intake and in their final assignment, were tasked to create a social awareness poster sized at 50 x 70 cm for the international poster design competition. The best 100 posters were displayed in multiple locations worldwide which opened on 10 December, 2012. Over 3000 entries from 105 countries were received in 2012's competition. More information on http://www.posterfortomorrow.org/gallery/browse/25/0/gen/.

Poster for Tomorrow top 100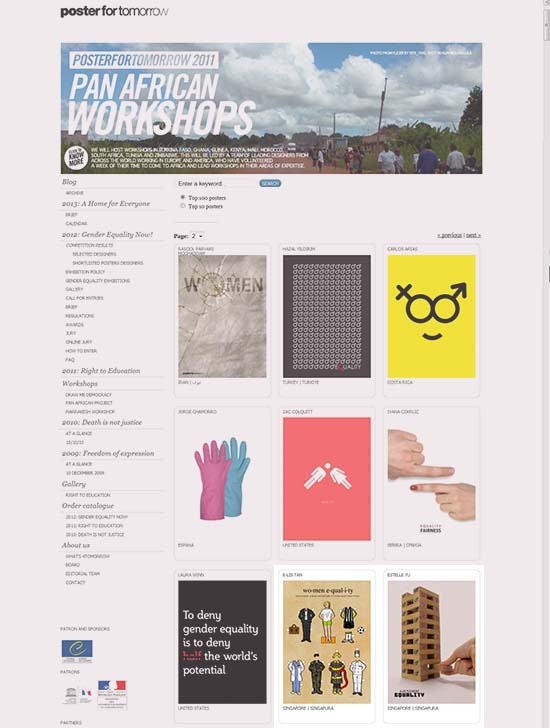 Tan E-lis and Yu Zhenghui's poster submissions to 4Tomorrow Association that organized Posterfortomorrow competition based in France became 2 of the top 100 posters selected amongst over 3000 entries from 105 countries. The annual competition is supported by the United Nations, Unesco, the Council of Europe and the European Parliament for their social awareness messages. Their works are featured in an exhibition which opened on December 6, with the premiere of the Gender Equality Now! Exhibitions at Les Arts Decoratifs while on December 10th which was the International Human Rights Day, more than 40 exhibitions were opened across the world. All the exhibitions will display the 100 best posters as selected by the jury. Follow this link to see a partial list of the locations where the exhibition will be hosted: http://www.posterfortomorrow.org/pages/view/2012_exhibitions/

A World For Two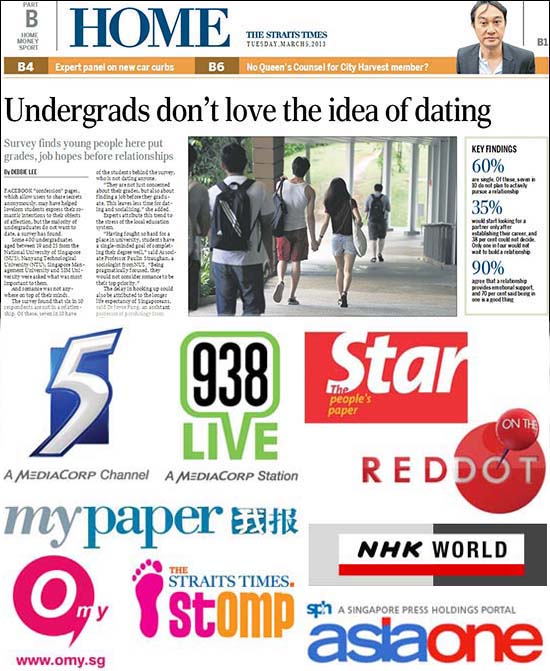 Before four final year students at the Wee Kim Wee School, Roshilah Bte Atan, Leonard How Jun Quan, Celine Tan Ru Ping and Agung Santoso Ongko defended their project under my supervision before a committee on April 22, 2013, their campaign has garnered many media attention. Their campaign offers an alternative to the Singapore government's efforts in addressing the issues of late marriage and declining birth rates through an interactive and introspective communication campaign that encourages and helps singles forge positive relationships. Their campaign was built around key messages that addressed concerns, challenges, and barriers that their target group faces in dating and relationships. Instead of employing an instructive, top-down approach, they created multiple platforms for conversations and interaction to inspire and empower to build, nurture, and sustain loving relationships.

Shown here are the various media that picked up and reported their FYP project: the Home section in The Straits Times, the front page of the Chinese section of MyPaper and unexpectedly, on the World news section of Malaysian daily, The Star. In addition, the campaign was featured in the weekday hour-long program Between Us on 938 Live, and the weekly program On The Red Dot on Channel News Asia and MediaCorp Channel 5 in early April. Coverage clips were also generated in local Chinese language dailies, on English and Malay radio talk shows, and top-tier websites like Asiaone.com, STOMP and Omy.sg (http://yzone.omy.sg/index.php?articleID=21992&option=com_article&cid=144&task=detail). NHK contacted the Wee Kim Wee School to get in touch with the students on April 24, 2013 as they are revisiting story on low birth rate in Singapore when they find it interesting to do a fresh take as these young students are taking initiatives on such an issue.

All together, the campaign received a total of 27 print, broadcast and online coverage. For more go to www.aworldfortwo.sg or Facebook at facebook.com/AWorldforTwo.sg

Water is Life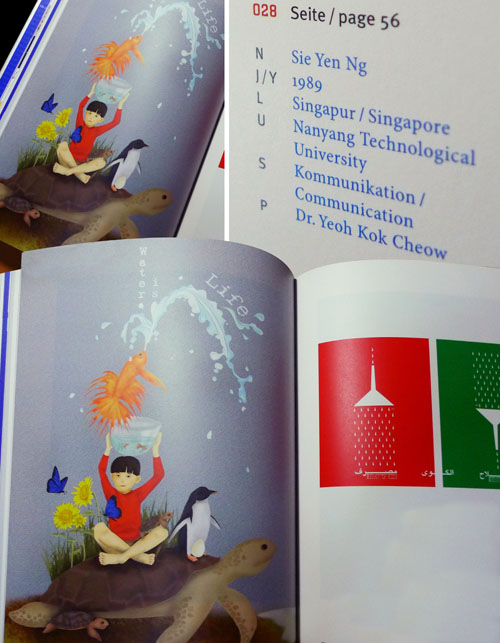 Open to all countries for students studying fine arts, design, communication design and architecture, the 2011 Water is Life international poster competition received a total of 4862 entries from 83 countries. When the entry was closed on December 31, 2010 and winners announced in March, Ng Sie Yen was pleasantly surprised to find out that her entry was selected as one of the top 100 posters and was published in a book with the aim to demonstrate that the younger generations are prepared to bear their share of the responsibility for our world. More importantly, it was to publicize the message that "Water is Life" to a broad public by means of worldwide exhibitions. She also received a certificate.

As Sie Yen's supervisor, I was glad that the competition provided an opportunity for Sie Yen to showcase her creativity and drawing skills to the world on a global scale. The organizer of the competition was the German Sanitation, Heating and Air Conditioning Association (ZVSHK) in collaboration with Professor Heinz-Jurgen Kristahn from the Berlin University of the Arts and Professor Lieyan Wu, Rector of the Nanjing Arts Institute, China.

http://www.posterart-waterislife.com/index.php?id=62
Crowbar Awards 2009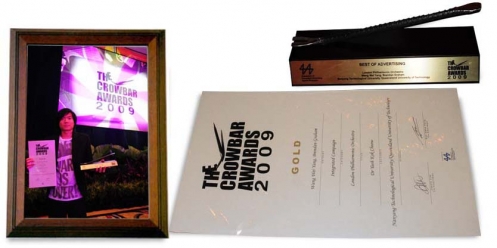 Congratulations to my student, Wang Wei Yang who won a gold award in the integrated advertising campaign category as well as "Best of Show" in the advertising section at the Crowbars Awards on 28 August 2009. His work aimed at promoting the London Philharmonic Orchestra (LPO) to youths, featured an integrated, experiential campaign by using emotional information was revealed publicly on social networking and weblog sites (eg., Twitter, Wordpress, Facebook). A playlist of songs that reflected how one was feeling using the LPO's music could be generated through the platform.
Water is Life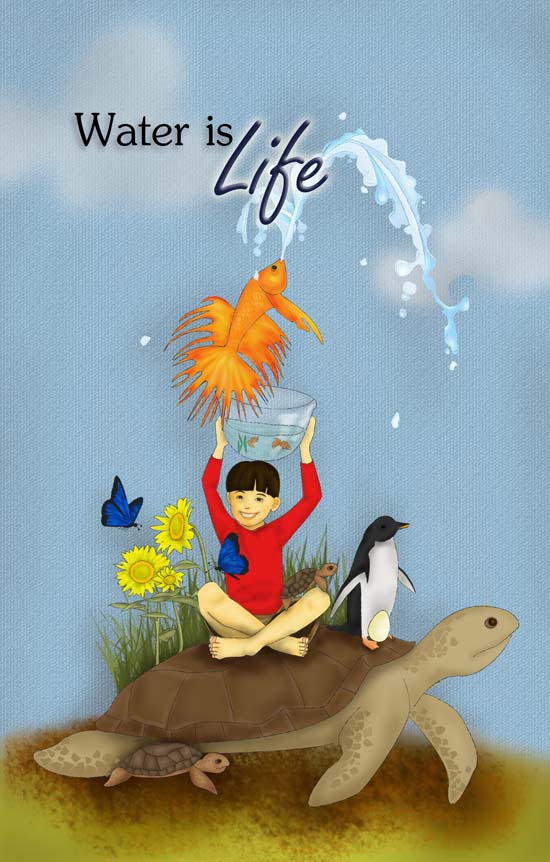 Poster for Tomorrow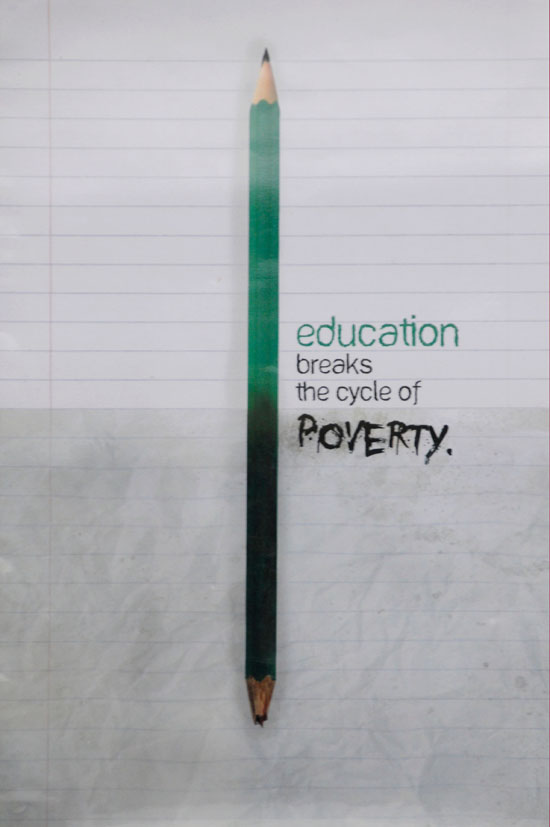 Goh Jien's poster submission for Poster for Tomorrow was shortlisted by an online jury in early October of 2011. Although her submission didn't make it to the final 100, her submission was featured on their website and iPhone app's next update. Moreover, her poster may be featured on the covers of a limited edition Clairefontaine's block notes.

The poster was created as part of a class assignment from a course called Graphic Communication that I have been teaching since May 2008 at the Wee Kim Wee School of Communication in Singapore's Nanyang Technological University.


2010 NYF International Advertising Awards Winner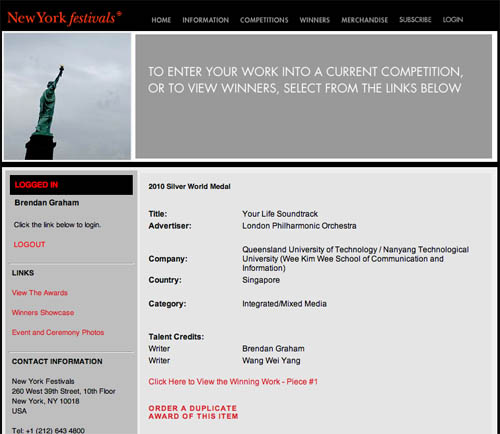 A joint collaboration with another student from Queensland University of Technology, Wei Yang garnered a Silver World Medal for the soundtrack "Your Life"in the Integrated/Mixed Media, Student category at the 2010 NYF International Advertising Awards Winner. Works representing over 45 countries and cultures this year were reviewed by the New York Festivals GrandJury - comprising of award winning internationally renowned people from diverse creative and digital backgrounds. The award ceremony takes place in Shanghai, Thursday from June 10 through Saturday June 12, 2010.
Crowbar Awards 2010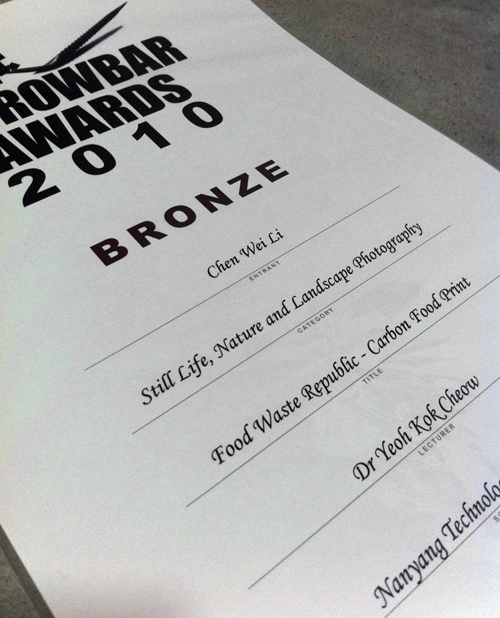 Submitted under the category of Still life, nature and landscape, a spin off from Chen Wei Li's final year project, Food Waste Republic, Food Waste Republic - Carbon Food Print won the Bronze Prize at the prestigious Crowbar Awards in 2010. The prize was awarded by the Association of Accredited Advertising Agent Singapore.
Crowbar Awards 2005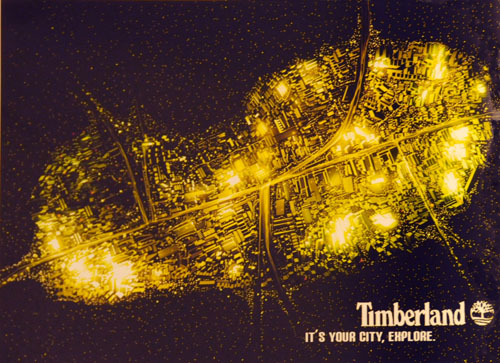 While in his 2D foundation course in 2005 at the School of Art, Design and Media at Nanyang Technological University, despite the dean, Isaac Kerlow's insistence that the foundation students were not ready, student Jeffrey Xu submitted a project completed from my foundation course and won the Gold in Art Direction award under his advertising submission titled "Timberland branding." Kudos, Jeffrey! His work was exhibited during the Crowbar Awards 2006 and published in the exhibition catalog (on page 18), under Advertising.

YEOH AS EDUCATOR

- MY STUDENTS' CREATIONS
- MY WRITINGS



Select below to view my students' awards as well as their creations from Nanyang Technological University, Texas Tech University, and Southern Arkansas University.