Chatenet automobile
Post Date : 2015-04-30

My first reaction was that this car is a spin-off from MINI. This hot little number 2-seater is from a manufacturer called Chatenet in France. Model CH26 is an automatic diesel engine and although the maximum speed is only 45 km/h (28 mph), this micro car measures only just over 3 meters in length which makes it completely friendly when it comes to maneuvering tight parking spaces or those narrow European alleys. No price was released on Chatenet's website but a quick search showed that the CH126 is offered at 13,000 Euros which makes it rather pricey for a tiny car.


UK Electric Car
Post Date : 2015-04-30

It's not the most appealing but this automatic electric car spotted on the street in London is by GWiz. Unfortunately, the site, goinggreen.co.uk is for now and I couldn't find out more about this vehicle but one thing that for sure is that green is the way to go. Aesthetics can follow later.



The Canta LX
Post Date : 2015-04-30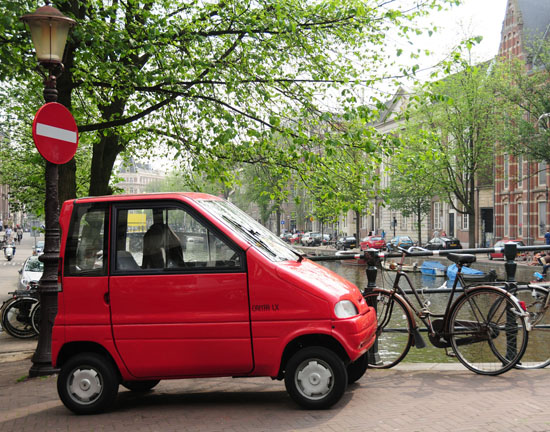 The Canta LX might possibly be the world's smallest production vehicle in the Netherlands by a small company called Waaijenberg. Compared to the gas-guzzlers models popular in the US, little cards like this one is not only friendly to the environment, no driver's license is required and drivers can legally drive the Canta in bike paths (according to http://www.amsterdamlogue.com/the-worlds-smallest-car.html). These mini cars feature a Honda engine of either 160 cc or 200 cc but at 11,850 Euro, it is quite steep, not to mention its aesthetically challenged looks.


Beer Bike
Post Date : 2015-04-30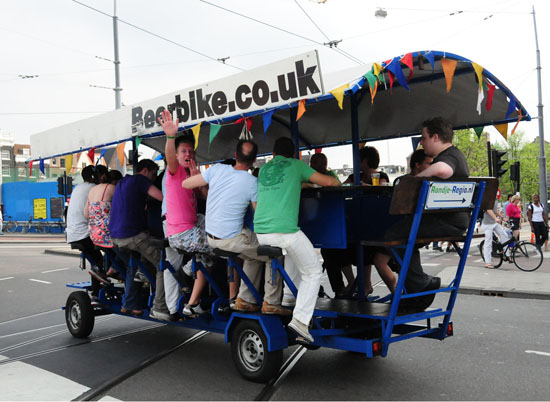 I spotted this Beer bike in Amsterdam which is a bicycle with a bar in it. There were some 20 people who power the bike while they are sitting at the bar. According to its website, Amsterdam City Centre allows beer bikes if they do not cause any inconvenience and if there is a qualified driver / bob on the beer bike which is mainly used at festive events such as corporate excursions and bachelor parties.


Lowrider
Post Date : 2015-04-30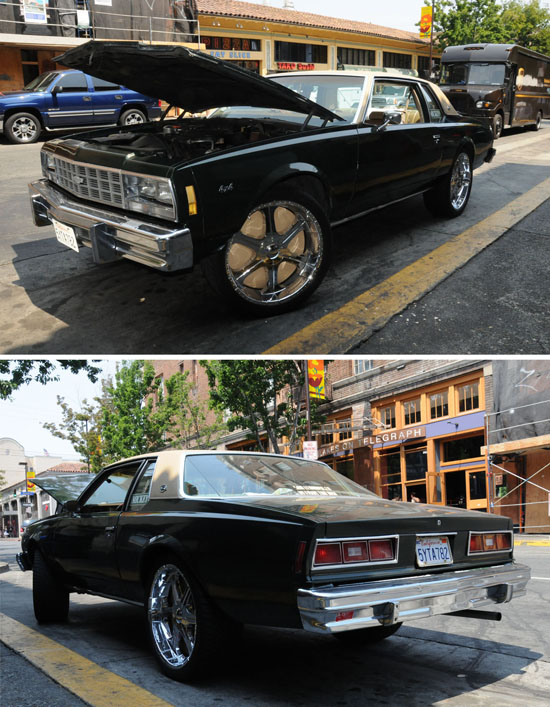 I spotted this stalled Chevrolet lowrider in Berkeley, California. While the suspension system didn't appear to be modified with hydraulic suspension so that it rides as low as possible, this lowrider seems to be equipped with aftermarket accessories added. As a result of the modifications, many lowriders are not street-legal vehicles. Co-incidentally, lowriders have been associated with gangsterism.



Cable car in Hong Kong's Ngong Ping
Post Date : 2015-04-30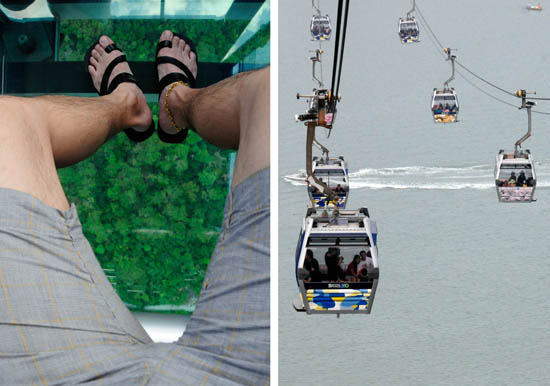 The base of this cable car in Hong Kong's Ngong Peng has a transparent base and the fact that the company charges more shows how well the understand that people are thrill-seekers. In addition to a 360 degree view inside, the transparent base reveals another side that otherwise is not available to the traditional cable car design.


Dog bicycle
Post Date : 2015-04-30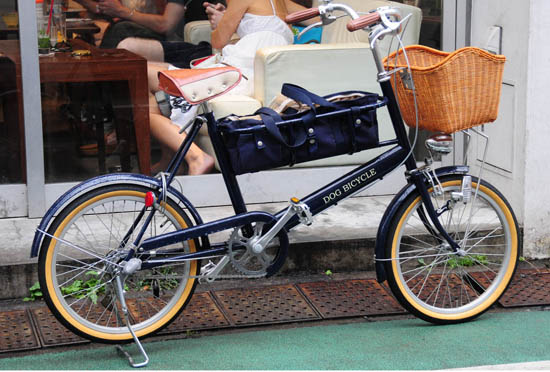 This bicycle provides a comfortable seating/resting area for a dog while the owner pedals away. Spotted in Tokyo's Omotesando, what will they think of next?


Toyota IQ
Post Date : 2015-04-30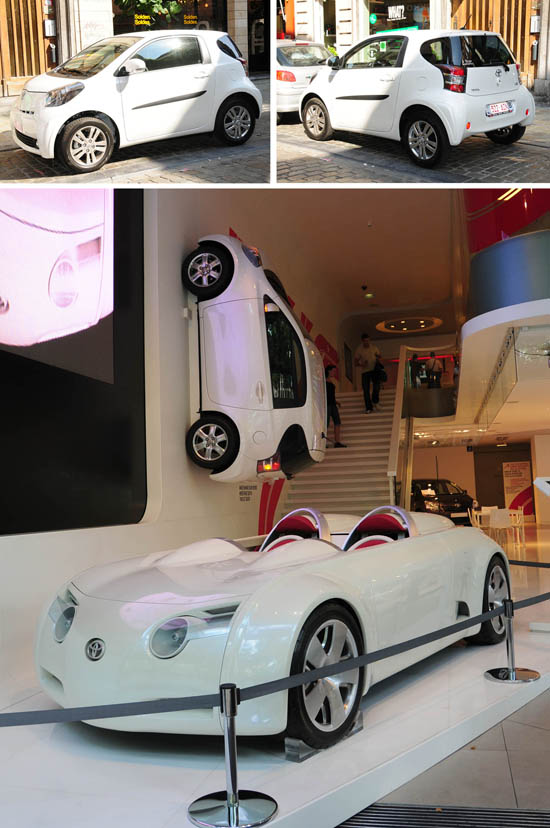 This micro car with 3-door hatchback from Toyota was first spotted on the streets in Brussels and a showroom in Paris, France. The name IQ, which stood for intelligence quotient seems to emphasize low fuel consumption, maneuverability, environmental friendliness, and maximization of limited streets in Europe.


Unicycle
Post Date : 2015-04-30






This unicyclist was spotted on Nanyang Link at Nanyang Technological University in Singapore around 5 pm on August 2, 2011. It sure looks as though an awful lot of balance is required to keep the cyclist from keeling over...






Goped ESR750H Hoverboard
Post Date : 2015-04-30






With the turbo mode, this US-made electric scooter averages a speedy 30 km/hr and it gets me in and out of places, even in rainy days fast. I purchased the Goped ESR750H Hoverboard with SLA Batteries for S$1620 on Oct 22, 2009 after a trade-in of my older Goped (the one without any suspension) with a local seller. On Goped.com, a similar unit retails for only US$1230.88 (S$1786.73) but I understand that there are import duties, differences in currency and handling charges. There are three things that this wonderful little scooter make me worry about: rainy days, the chain coming off and the worst, it runs out of battery. All in all, it has been a wonderful unit which gets me from point A to B in a speedy and cool manner. Hell, even stray cats stopped licking themselves to look at me when I passed by. Without any accessories, I added four squeaky Teletubbies as horns, some LED lights and some personalized decals on the unit.




YEOH'S JOURNAL