Cows of India
Post Date : 2014-10-17

Holy Cow! The cows from Ahmedabad, India are not to be messed with and people usually leave them alone unless they put themselves in front of an oncoming traffic. Isn't it important for the municipal to keep a check on dairy owners who let their cows roam freely on the roads freely? According to The Times of India, animals moving around or sitting right in the middle of roads has made things difficult for commuters. Sometimes, people actually get late for office or work due to traffic snarls. I wonder where these animals come from. If nobody bothered to move them, have these animals wandered into the airport runway and caused deadly accidents? I can only hope not!


Hornbills
Post Date : 2011-09-04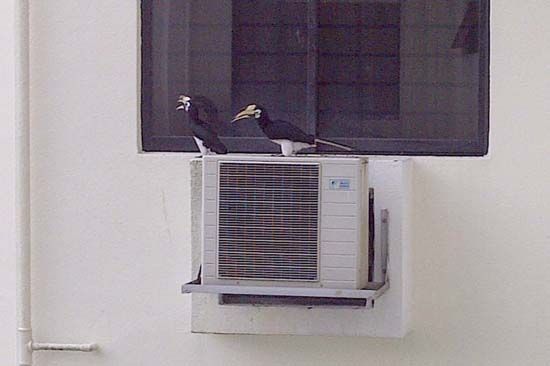 The most distinctive feature of the hornbill is the heavy beak. These two monogamous hornbills, as they generally are, were perching outside an apartment window in the staff housing area of Nanyang Technological University in Singapore. This was a rare sight because many Asian hornbills are threatened due to hunting and habitat loss, as they tend to require primary forest.


Dog parents
Post Date : 2011-05-12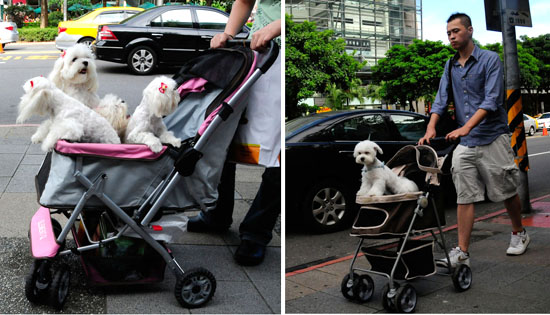 Our long association with dogs no longer had to do with fox hunting. What is well known to most people is that dogs are more than men's best friends. They're like children to these dog parents with strollers designed for their favorite canines. Is it fair to say that Taiwanese love their pets more than their "future" children that some of us chose not to have. I was told that there are crematorium and cemetery for pets in Taiwan. Come to think of it, dogs love us unconditionally and they do not hate their owners. They develop separation anxieties and compared to having children, the latter has become prohibitively expensive.


Stork on car roof
Post Date : 2011-05-10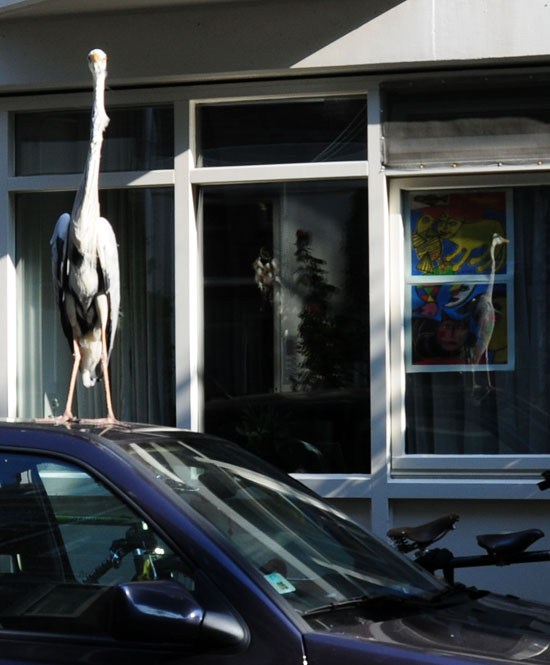 Maybe there was a baby being delivered by this stork spotted on a car outside an apartment in Amsterdam. Photography was truly about being at the right place at the right time and I happened to be there when I spotted this amazing moment. Notice its reflection on the apartment window on the right side of the picture.



Post Date : --





YEOH'S JOURNAL